Links
MDS Circuit
Technology, Inc.
PCB Layout Design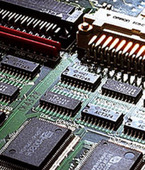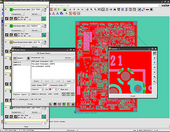 MDS Circuit Technology, Inc. has the tool and technical expertise to meet customers' PCB layout needs regardless of the size, level of complexity and number of layers.
We are driven to be the BEST in terms of Quality, Delivery, System and Service.
Design Capabilities:
High Speed and High Density Digital PCB Design.
Analog, Mixed signals and RF Design.
SMT, BGA's, uBGA's and PGA.
Power Distribution and Mixed Technology.
Thru-Hole, Blind/Buried Vias, Microvia and Via-in-Pad Technology.
EMI and Crosstalk Control.
Rigid PCB, Flixible PCB and Rigid-Flex PCB.
Individual or Team-Based PCB Design:
Highly Experienced and trained Electronic Engineers.
Partitioning Technology enables multiple Designers to work simultaneously.
Shorter design cycle time.
24/7 Operation.
100% Manual Routing.
Cost Effective.
Software Flatforms:
Zuken CR-5000 Board Designer Ver. 12.0 - CADs
Zuken CR-5000 PWS Ver. 19 - 11 CADs
CADVance Alpha II-DESIGN Ver. 4.0 - 8 CADs
Valor ENTERPRISE 3000 Ver. 8
Cadence Allegro PCB Design
Quote Package Requirements:
Schematic
Netlist
Bill of Materials
Mechanical Board Outline
Suggested Component Placement
Design Guidelines/Specifications
Component footprint datasheet(Optional)